Every third Saturday of September, World Beaches Day is celebrated with the aim of raising awareness about the conservation of marine spaces and the environment.
This day offers us the opportunity to reflect on the importance of protecting these ecosystems; it is a reminder that our individual and collective actions can make a difference in preserving these natural treasures for future generations.
At NUBA, we are committed to promoting sustainable tourism that respects and cares for the environment at all times. On this World Beaches Day, we want to highlight the importance of choosing beach destinations that share our commitment to sustainability.
For all these reasons, we present our selection of the top 5 sustainable hotels on beaches around the world. Discover them!
Islas Secas, America
In the Americas, Islas Secas stands out as the best sustainable beach hotel.
Located on a private island off Panama, this remote paradise is an example of commitment to the environment, with a firm dedication to the protection of marine biodiversity and sustainable waste management. In addition, the hotel uses 100% renewable solar energy – obtained through 1,500 solar panels.
Surrounded by one of the most important marine areas on Earth, this conscious, low-impact model is vital to protect and preserve the extraordinary biodiversity of the Gulf of Chiriqui, demonstrating that luxury and sustainability can go hand in hand.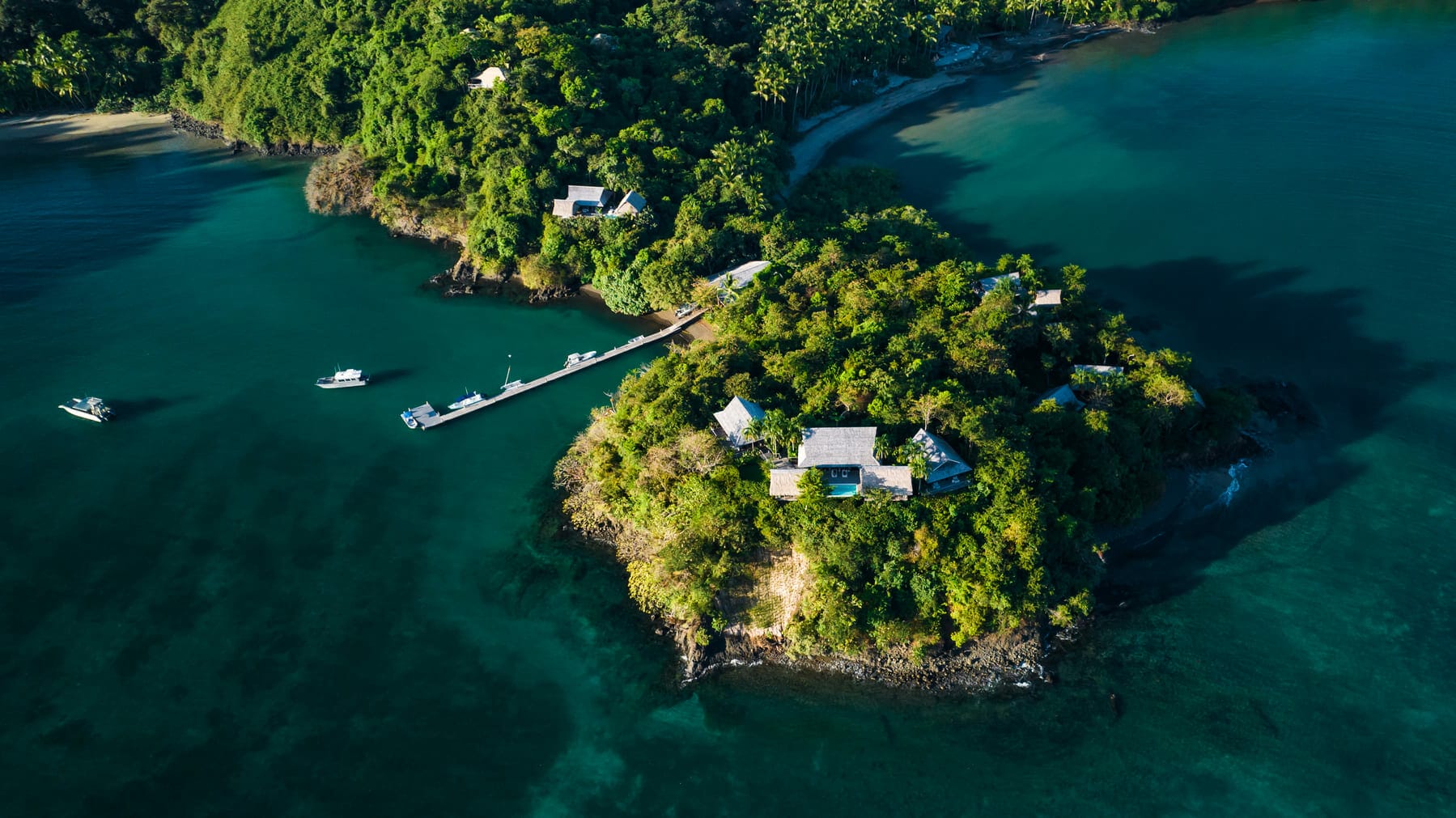 Maldives, Asia
In Asia, Soneva stands out as a destination with a strong commitment to sustainability.
This place reminds us that nature is the true protagonist and that, as we enjoy its wonders – getting to know its marine fauna in exclusive diving experiences or touring its spectacular atolls – we must also take care of it.
In the Maldives, every environmental care action contributes to the preservation of this fragile territory. Thus, reusing plastic materials, reducing waste and replanting corals are just some of the initiatives that demonstrate that sustainability and comfort can coexist.
Ibiza, Europe
In the heart of Europe, Six Senses Ibiza stands as the best sustainable beach hotel on the continent, due to its commitment to environmental conservation.
Recognized with BREEAM certification, its concern for environmental regeneration, its own agricultural production and education in sustainability make it a benchmark in the sector, as this holistic approach demonstrates a solid commitment to sustainability in all areas of its operation.
The flora of Ibiza's hills and groves, together with the native marine fauna of its coves and coastal bays, offer an incomparable biodiversity that they strive, every day, to protect. All this without forgetting that Six Senses Ibiza manages a dedicated Sustainability Fund that supports local organizations and businesses that generate a positive social and environmental impact.
Mozambique, Africa
KisawaSanctuary in Africa has managed to combine design, luxury and sustainability to perfection.
Thanks to its strong commitment, it has adopted concrete measures to reduce its ecological footprint; thus, the reduction in energy consumption, resource conservation, waste management and recycling, the sustainable transportation and architecture have become the key pillars on which this sanctuary is built.
A complex created from the sand and water of the sea, thanks to the combination of the latest technology and a deep concern for the environment that demonstrates how a hotel can contribute significantly to environmental sustainability.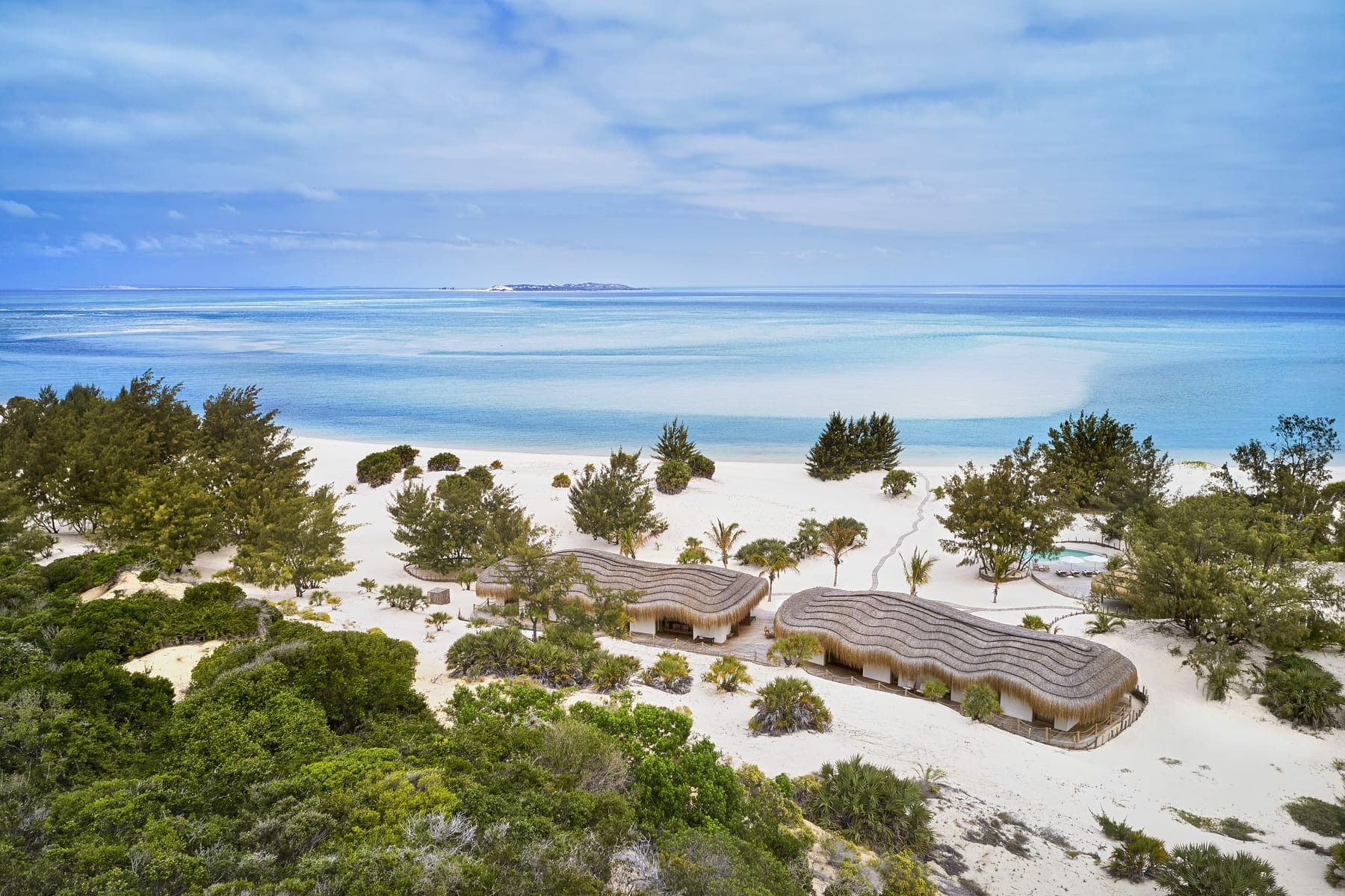 Fiji, Oceania
In Oceania, COMO Laucala Island demonstrates a holistic approach to environmental sustainability, investment in the local community and preservation of biodiversity and local culture, championing a completely green lifestyle.
With its beaches of turquoise waters, lush vegetation and spectacular views from the cliffs of the place, are just some of the wonders offered by this extraordinary natural paradise in the South Pacific.
Acting as a custodian of the destination, this fantastic hotel is strongly committed to sustainability, reducing the consumption of natural resources -such as water and energy- through the installation of efficient equipment and technology. It also invites its guests to participate in all of its preservation initiatives.
These hotels not only offer experiences of luxury and comfort, but are also committed to practices and projects that contribute to the protection of marine and coastal ecosystems. In these destinations we will enjoy an unforgettable experience, while supporting sustainable initiatives that will make a difference.
If you want to travel priv ately to these exclusive sustainable destinations, start designing your tailor-made trip with NUBA.