Located in the heart of Mexico, a world opens up to us full of history, culture and natural beauty in the vibrant state of Guanajuato.

From its charming colonial cities to its breathtaking mountain scenery, Guanajuato invites us to explore with all it has to offer. Thus, walking through its cobblestone streets, entering its fascinating subway labyrinths and being captivated by its rich artistic and cultural heritage will become unique experiences.

Get ready to live great stories in Guanajuato!
NUBA Experience: tequila and wine on the Ruta del Sabor
La Embark on a journey of flavors through the best tequileras with denomination of origin or immerse yourself in an oenological experience where you can create your own bottle of wine. Learn the secrets of wine pairing while discovering the first Spanish grape varieties that arrived in America, in the wineries of the state of Guanajuato.
NUBA Experience: time travel through history and legends
Immerse yourself in a fascinating journey through the picturesque magical towns of Guanajuato. Discover hidden treasures, walk through streets steeped in history and marvel at its centuries-old monuments. In addition, live a unique experience by kayaking to the mysterious temple emerged from the waters in Zangarro.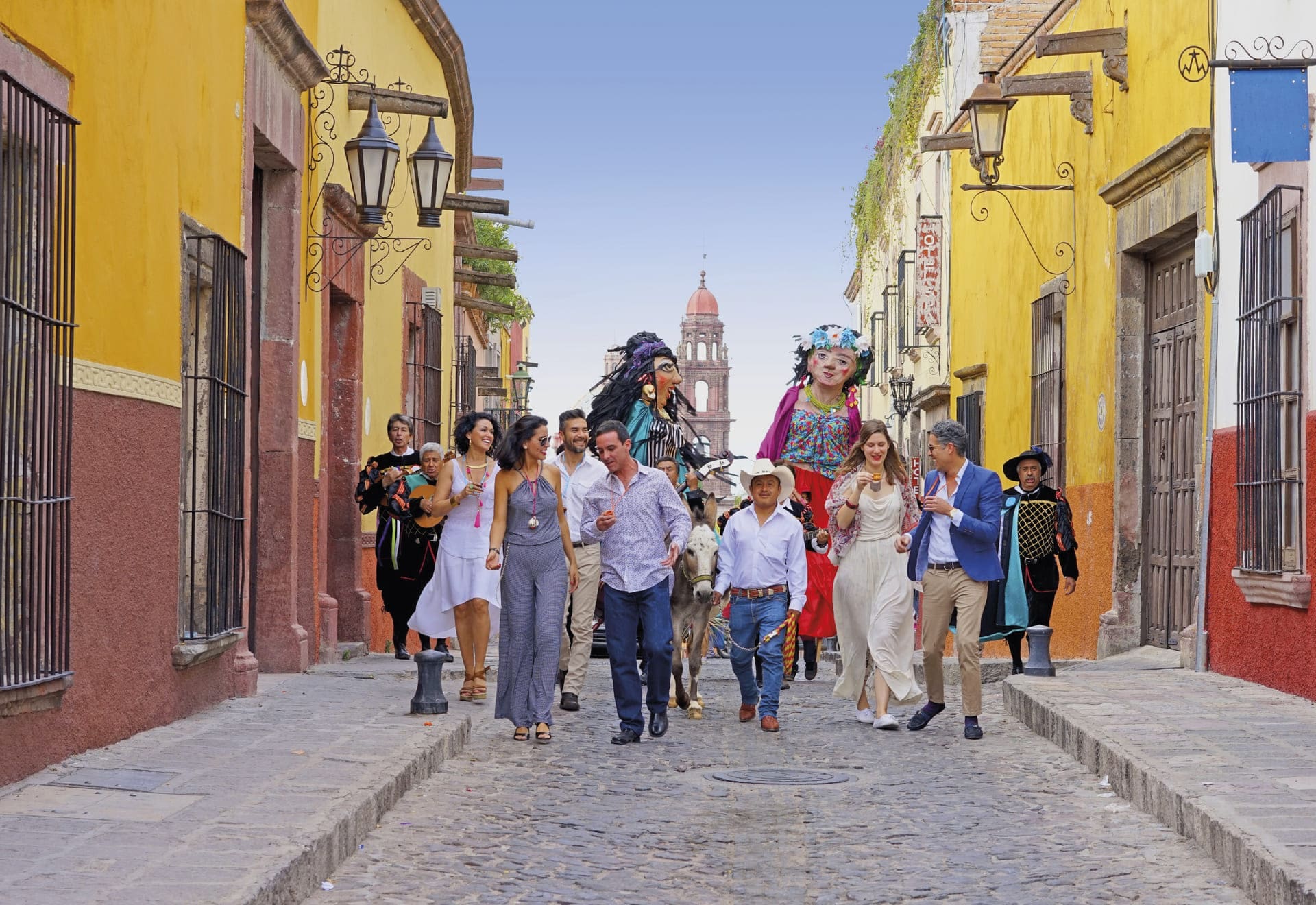 NUBA Experience: time travel through history and legends
Experience firsthand the authenticity of 17th century ranch life and discover Mexican equestrian culture. Learn the practices of the charros, feel the echo of the horses' hooves on the dirt floor and breathe in the aroma of fresh hay as you immerse yourself in one of the most important traditions in all of Mexico.
NUBA Experience: Leon Balloon Festival
Live an unforgettable experience at the Guanajuato Hot Air Balloon Festival. Do you dare to soar among more than 200 balloons in a magical encounter with the sky? Enjoy the silence and the purest beauty while flying in the majesty of infinity.
NUBA Experience: history and charm in San Miguel de Allende
Be captivated by the colorful streets of San Miguel de Allende and enter a picturesque 18th century mansion, once owned by renowned artist Deborah Tuberville. Discover the history of this little-known temple of art with Cecilia, owner of the place and professional artist, who will guide you through its spectacular rooms.
If you want to travel privately to Guanajuato, start designing your tailor-made trip with NUBA.