NUBA presented yesterday in Malaga, with the support of Pablo del Pozo -president of NUBA-, Pedro Dominguez -and Cristina Santos – director of the NUBA Malaga office – the new NUBA Travel Collection 2023 and the firm chose for this day the historic Huerta del Conde estate, an idyllic location in the heart of the city that transported the more than 100 guests, including clients and friends of the firm, to discover firsthand dream destinationssuch as Mauritius, and the experiences that await in each of them.

The evening began with a warm welcome, where the hosts received the guests in an elegant and exclusive setting; the sophisticated and cozy atmosphere set the perfect stage for a night full of emotions.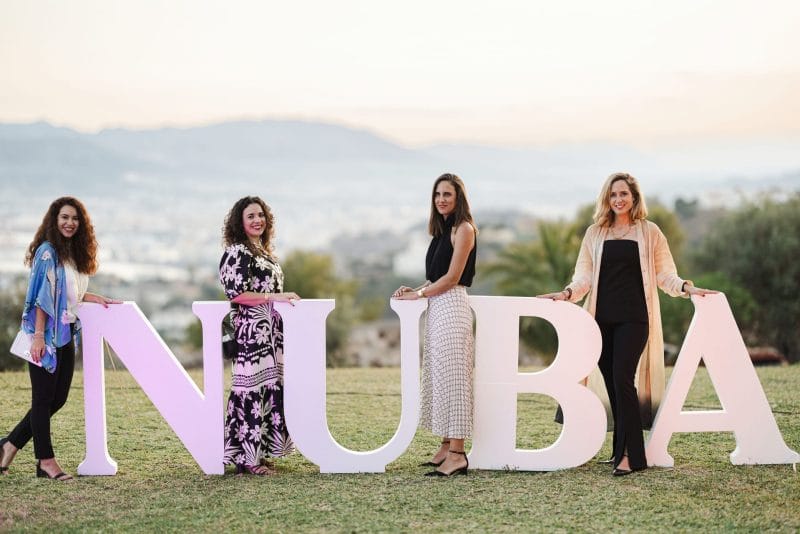 Pablo del Pozo and Pedro Domínguez, captured the audience's attention by giving exciting details about the firm's ambitious expansion plan -both nationally and internationally- during the event, while presenting the company's various business lines.
"At NUBA, we are committed to taking our unique experiences beyond borders, our goal is to offer our clients the world at their fingertips, creating meaningful connections and unforgettable memories in every destination they explore." – Dominguez expounded.
For its part, Cristina Santos took the floor to present the NUBA 2023 catalog and share the latest trends in exclusive destinations, surprising activities and high quality services, captivating attendees with his knowledge and passion for the world of travel; as well as Daniel Miranda, commercial director of the company, who revealed to all the attendees the latest developments in the incentive travel.
The attendance of Jacobo Florido Gómez, deputy mayor nº 8, councilor of the Area of Human Resources and Quality, Tourism, and president of the District Board nº 10 of Malaga and Jonathan Gómez Punzón, general director of Tourism (Malaga), was another highlight of the evening, supporting NUBA's work in Malaga and southern Spain. His presence highlighted NUBA's privileged position as abenchmark in luxury tourism, reaffirming the company's commitment to promoting unique experiences in the region.
To round off the event, guests had the opportunity to discover the amazing offerings of Mauritius by Mauritius Tourism and Royal Palm Beachcomber Luxury.