With its crystal clear waters, vibrant marine life and spectacular underwater scenery, Africa is home to some of the world's most breathtaking diving destinations. And the best part? They are committed to sustainability and marine conservation!
Diving into the depths of the ocean is a magical experience that allows us to explore an underwater world full of wonders and mysteries. Thus, since Madagascar to Mozambique, Seychelles, South Africa y Tanzania offer us the opportunity to explore and connect with nature in a unique and responsible way.
Discover the big five of the sea in these amazing sustainable diving destinations in Africa and marvel at the beauty and biodiversity that await you underwater. By diving consciously and responsibly, we will be enjoying an unforgettable experience and connecting with nature at its wildest and most beautiful, while contributing to the protection of the oceans for future generations.
Choose your next dive destination in Africa and immerse yourself in a world of underwater wonders while being part of the shift towards more sustainable and responsible diving!
MADAGASCAR : NUBA Experience
As an isolated and committed conservation sanctuary located in the Indian Ocean, Madagascar is home to amazing marine biodiversity. Its pristine and species-rich coral reefs are carefully protected to preserve their natural state, inviting us to discover an intact underwater ecosystem.
By diving here, we will be contributing to the conservation of this unique habitat and helping to safeguard the marine life that finds its home here.
Our recommendation for your private trip to Madagascar: step into a tranquil blue haven, teeming with tropical marine life at Miavana.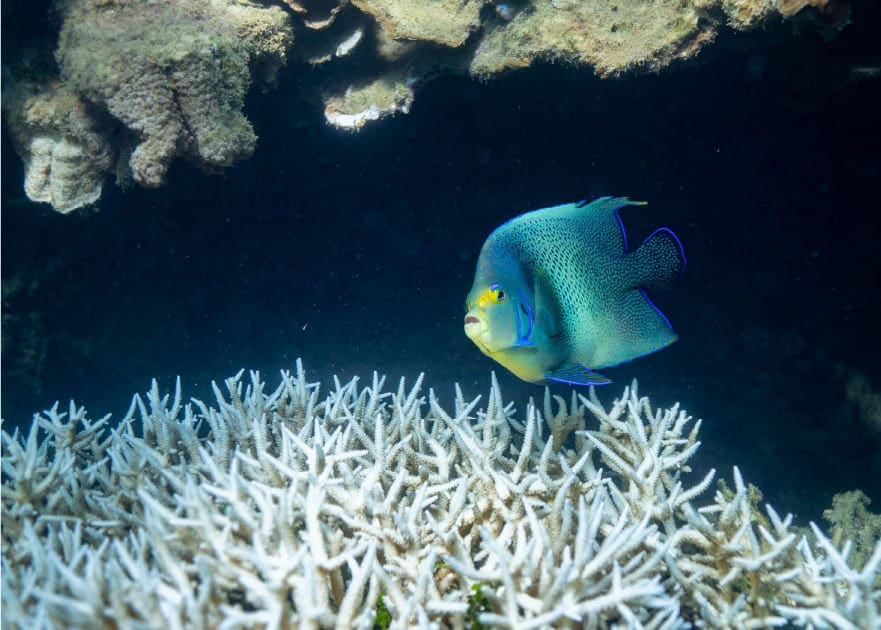 MOZAMBIQUE : NUBA Experience
Dive into the Blue Secret and promote the protection of marine species. In the coasts of Mozambique, we can dive with humpback whales and giant manta rays, as these magnificent animals migrate along the coast, giving us the unique opportunity to swim with them in an exciting and memorable encounter.
In addition to enjoying this incredible experience, we will accompany the country's dive operators, who are actively working on research and conservation programs to protect them; thus, our visit will directly contribute to these important initiatives.
Our recommendation for your private trip to Mozambique: discover a magical haven of adventure in the heart of the Indian Ocean at AndBeyond Benguerra Island.
SEYCHELLES | NUBA Experience
A sustainable diving paradise is presented to us in the crystal clear waters of Seychelles, and its diversity of marine life makes each dive an unforgettable experience. In addition, the preservation of marine ecosystems is a priority in this archipelago, where sustainable tourism is promoted and responsible diving practices are implemented.
Swim alongside iconic marine species, discover the underwater treasures of this paradise and experience a deep connection with nature, as you immerse yourself in an extraordinary diving adventure. By exploring its reefs, you will be supporting the conservation of this jewel of the Indian Ocean.
Our recommendation for your private trip to Seychelles: leave the worries of life on the surface behind and embark on an authentic underwater adventure at Six Senses.
SOUTH AFRICA : NUBA Experience
The Serengeti of the sea is famous for its whale watching, and is considered the best in the world. Each year, thousands of these majestic individuals migrate from the cold Antarctic waters to the warm, sheltered bays of South Africa to mate, give birth and raise their young.
In addition, local authorities and tour operators work closely together to ensure that interactions with the whales are safe and respectful. By witnessing this incredible marine spectacle, we will be supporting the conservation efforts of these magnificent creatures.
Our recommendation for your private trip to South Africa: immerse yourself in nature in a luxury ecological reserve in Grootbos.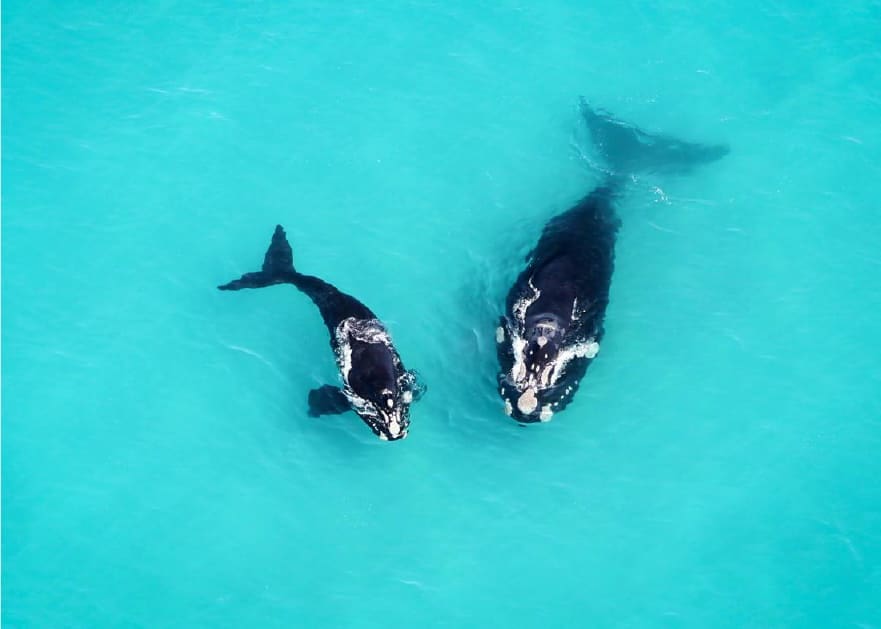 TANZANIA : NUBA Experience
Mafia Island, a diving and conservation paradise in Tanzania, offers us the opportunity to live a unique experience: swimmingwith whale sharks! These peaceful giants, considered the largest fish in the world, allow you to live an exciting and truly unique experience.
Explore the impressive coral reefs surrounding the island and immerse yourself in the beauty of this underwater paradise. Here, conservation efforts focus on the protection of sharks and their habitat, with dive operators implementing responsible practices and educating visitors about the importance of marine conservation.
Our recommendation for your private trip to Tanzania: live a magical experience in the private marine reserve of Thanda Island.
If you want to travel priv ately to these exclusive destinations for an unforgettable diving experience, start designing your tailor-made trip with NUBA.