South Africa hides one of the cities with the most living history in the world. The energy of the continent vibrates in this cosmopolitan oasis that is born between sea and mountain, which is contrast and bustle, with neighborhoods that are reborn and lost in its natural reserves, so different from each other. A luxury between two oceans that is measured in the grandeur of its incredible fauna.

From mansions built on cliffs and vineyards surrounding old country houses, to emblematic national parks and large reserves in which to track the big five… This land bathed by the Indian Ocean and the Atlantic Ocean combines exclusivity, adventure and nature in perfect harmony. Don't miss out on all the experiences that await you to rediscover South Africa!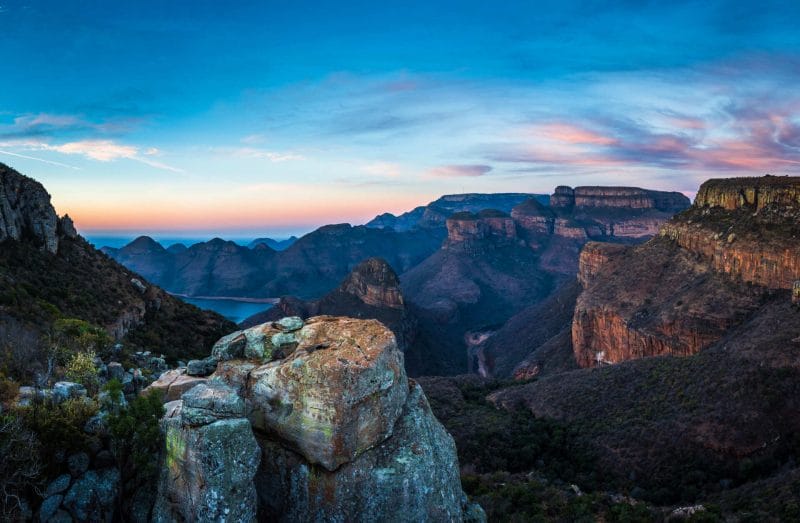 For intrepid souls
Crossing the skies over the spectacular Drakensberg mountain range, before delving into an exciting cycling circuit at 2000 meters of altitude, or visiting the Richtersveld National Park and navigating the waters of the Orange River in a unique rafting experience. Experiences for those who seek the adrenaline that only the most authentic nature of the country can offer.
The best place in the world to see whales
Meet firsthand the great scientists who actively work in the conservation and care of the whales and white sharks of Hermanus, and discover the research work they carry out with these giants of the ocean in the crystal clear waters of Plettenberg Bay.
Rolls Royce among vineyards
Tour the vineyards aboard a 1963 Rolls Royce Silver Cloud and enjoy a lunch at one of the most famous wineries in the Constantia Valley area, where we will have the opportunity to taste the famed Cap Classique, un exclusivo champán sudafricano, o el Sauvignon Blanc, entre otros… ¿Preparados para descubrir el auténtico lujo del país?
The cathedral of African art
Contemplate and enter the impressive architecture of the Zeitz Museum of Contemporary African Art, in Cape Town, to privately tour its rooms with the curator of the museum's permanent collection, who will accompany us to decipher and interpret the masterpieces of Pan-African art. A unique experience for true art lovers.
If you want to learn more about South Africa, click here.