We arrived on the African continent aboard the Turkish Airlines flight, after a stopover at Istanbul Airport, where we were able to enjoy the wonderful advantages of having traveled in the company's Business Class. While we disembark easily and comfortably, we prepare ourselves, full of illusion, to live new and unforgettable experiences.
Rwanda: nature's best kept secret
Lions, elephants, zebras, buffalo, baboons, leopards and hyenas have found their home in Rwanda's Akagera National Park. Allowing us to witness scenes that look like something out of The Lion King, this wonderful park is one of the most beautiful savannah reserves in Africa.
We boarded the helicopter and let our senses float, enjoying a bird's eye view of the breathtaking scenery. Its spectacular mountains, green meadows and tree-lined lakes unfold before our eyes, along with all the wildlife that inhabits them. This exciting flight shows us almost unreal, movie-like scenarios, while we are invaded by the certainty that sometimes reality surpasses fiction.
Uganda: habituation with gorillas for 4 hours
We go into one of the forests of South Bwindi, guided by the rangers who take us to a family of gorillas in the process of habituation. Unlike the usual tracking, the primates we sighted are not accustomed to receiving visitors, as these animals take an average of two years to adapt to the presence of humans in their surroundings.
Accompanied by experts, we spent 4 hours following this family of gorillas, with the mission of helping them to understand and accept the presence of people in their environment. This exclusive and novel experience may be a bit more physically demanding, but it offers us the opportunity to live a unique adventure, until now reserved for researchers and rangers.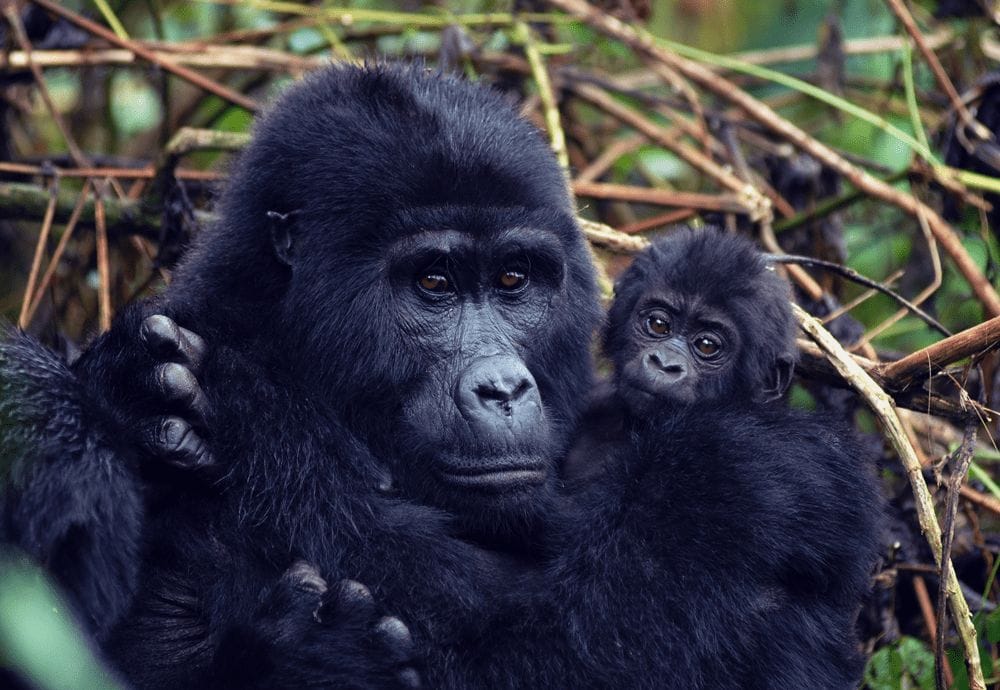 Where solidarity and sport come together
Something more than an adventure; a unique cultural immersion, a transforming experience for the body and spirit and a learning experience of solidarity is what we will experience near the Masai Mara Reserve, in Kenya, in the month of December.
In order to help change the future of Maasai girls and their protection against radical practices, we will have the opportunity to participate in a half marathon (21.5 km) for the fight for girls' rights. We will travel a path that replicates the journey that young Maasai girls make from their native villages to a safe place, in a wild and unique environment where giraffes, zebras and wildebeests will be our companions.
In the days before or after this non-competitive race, we will enjoy various activities adapted to our tastes, interests and needs while we are part of this exciting project.
Tanzania: night falls, life wakes up
The sun finishes hiding on the horizon when we get in the cars and start to begin this night safari in Lake Manyara National Park, an adventure that few reserves allow us to live. A world of nocturnal species begins to open its eyes as we head into the thick groundwater forest of Lake Manyara, then down the Simba River to the hippo pools; these animals are active at night, so we find them grazing on the side of the road during our journey. Lions, leopards, porcupines, genets or civets are shown in the serenity of the night, an unusual image that we would not be able to see in daylight.