If there is a film director who teleports us back to childhood, it is Steven Spielberg. The arrival of Ready Player One is one of those events that sweeps the box office and takes us back to childhood… and to the incomparable 80s. An absolute success for one of the creators of those films that have marked an entire era and are already part of the history of cinema such as ET, Indiana Jones, Schindler's List or Jurassic Park.
In a not so distant future, the virtual world is confused with reality through simple Oculus glasses that take us to Oasis. A place of fantasy, full of epic characters, pop culture and thrilling adventures, where children, teenagers and adults can escape from a society where it is better to live in a simulation than in real life.
At Oasis we can live our dreams, be who we want to be and become real heroes…
FIVE EXPERIENCES THAT WILL MAKE YOU CONFUSE REALITY AND FICTION
Traveling to other worlds is something that science fiction has depicted countless times in literature, comics and movies.
Are there places that are so incredible that we can't tell if they are real or not? The answer is clear: they exist. NUBA has put together a selection of spectacular destinations that seem to be taken from a virtual world.
NEW ZEALAND
Like a scene from Ready Player One, the landscapes of New Zealand are pure science fiction. Starring in numerous films, its imposing mountains, immense desert beaches (whose shapes are reminiscent of life on other planets), lakes, islands, volcanoes and rainforests, this country is an adventure from which we do not want to escape.
NAOSHIMA ISLAND
This
secret island of Japan
where giant pumpkins are born at the edge of the sea, makes us confuse reality and fiction. Designed by the world's most influential artists, we can find museums under the sea and avant-garde sculptures that teleport us to a futuristic world.
ANTARCTICA
Traveling to the heart of Antarctica and staying at the luxury Whichaway Camp is one of those experiences that seems out of this world. From this unique and ecological enclave we can explore ice caves, visit a scientific base, go kite-skiing or visit a colony of emperor penguins.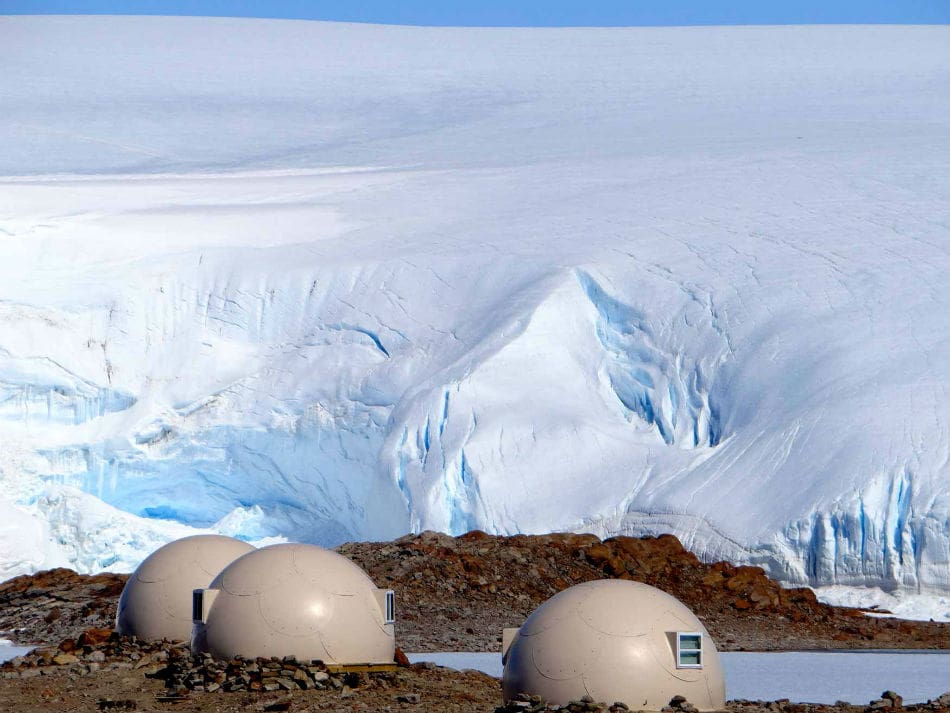 ZIMBABWE
Defying the landscape are the unreal and beautiful Victoria Falls, one of the points where Zambia and Zimbabwe meet and where it is impossible not to be amazed. They are a spectacle in themselves, but they also contain a large natural pool called the "devil's pool" that makes us doubt if it can be real.
MALDIVES
Oasis is a fantasy world, but waking up in crystal clear waters, diving with marine animals in freedom or bathing in an infinity pool over the sea seems like something out of a dream, but the Maldives is real.
Maldives is real.

For more information on these destinations, click here.